Top Rated Car Locksmith Melbourne
Are you in need of car locksmith in Melbourne?
Melbourne Car Locksmith is the place for you when you have car locksmith problems. We are a 24-hour locksmith service available for any car key emergencies, like lost keys, broken, or car door locks. We are here to serve and help you with all your auto locksmith needs. If you are looking for a  car locksmith in Melbourne, look no further than our locksmiths Melbourne. 
We offer a comprehensive range of car locksmith services, from lockouts and repairs to new lock installations and security system design and installation. We have the experience and expertise to handle any car locking or security needs you may have. We are available 24 hours a day, 7 days a week, so we can always help you when you need us. Looking for a car  locksmith in Melbourne who you can trust? Call us today to receive a free quote.
Melbourne auto Locksmith Services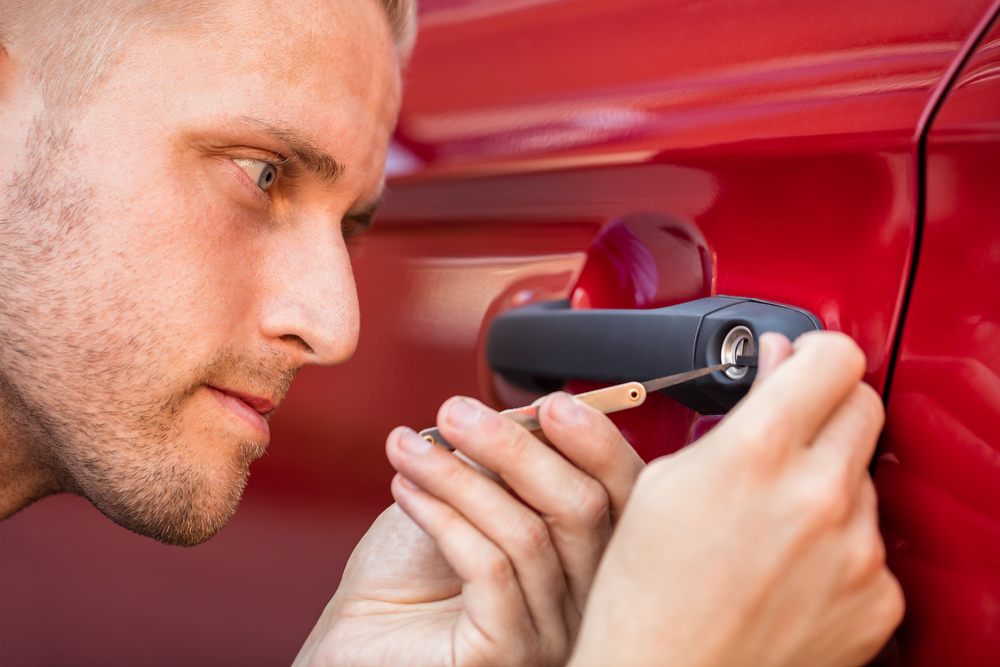 Have You Lost Your Car Keys? Have you misplaced your car keys? Do you need your remote repaired? Our team has the sufficient expertise and equipment to assist you 24 hours a day, seven days a week in whatever emergency locksmith situation. We provide a variety of automotive locksmith services in and around Melbourne that include;
Car key duplication
If you have lost your car key or had it stolen, the best option for you is to get a new key made. A professional locksmith can do this in Melbourne. A car locksmith can make a duplicate key for your car, and they can also help you if you are locked out of your car.
24 Emergency Auto Locksmiths
We are a 24-hour emergency Auto locksmiths service. We provide a mobile service to our customers, so we can come to you and help with your car locksmith needs at any time of the day or night.

Keys Cut
Suppose you have lost your car key, a broken key. Or it has been stolen, our auto locksmith Melbourne service can cut you a new one. We have a wide range of car key blanks, so we are sure to have the right one for your car. We can also cut keys for motorcycles, boats, and other vehicles.
Car Lockouts
If you have locked keys in your car, our auto locksmith service can help. We can open your car door lock without damaging it. We can also help if you have lost your car key and need a new one.
Car Key Replacement
Need a spare car key? Dealing with broken keys? If your car key has been lost or stolen, our car locksmith in Melbourne service can replace it for you. We have a wide range of spare car keys, so we are sure to have the right one for your car.
Master Keys
Are you looking for a locksmith who can create a master key for your car? If so, you can rely on our team at Melbourne City Locksmiths. We can provide you with a car master key or new transponder key that will allow you to access your vehicle's  locks with just one key. 
Programming car keys
If you have lost your car key, had it stolen, or need a spare, the car locksmiths in Melbourne can help. We can create a new key for your car or program a remote control to work with your car. We have a wide range of car keys and remotes available, so we are sure to have the right one for your car.
We can also help you if you have a problem with your car key. If the key won't turn on the lock or if it won't start the car, we can help. We can also replace automotive locks if they are damaged or worn. Call our professional auto locksmith today.
Installing car locks
If you have lost your car key, a car locksmith in Melbourne can help you to install a new car key. They can also help you if you have a locked car key in the car. Our automotive locksmith services are here for you to call us today.
Car lock rekeying
We understand that car lock rekeying can be stressful, so we aim to make it as easy and hassle-free as possible for you. We are here to help you get back on the road as quickly as possible.
Spare key
If you lose your existing key or lock yourself out of your car, you can contact a locksmith to help you gain access to your vehicle. Our auto locksmiths can create a new set of keys for you, or they can help you get into your car if you have locked yourself out.
Repair or replace ignition locks
Automotive Locksmith Melbourne can help you with ignition lock repair or replacement keys. If you are experiencing any problems with your ignition locks, please do not hesitate to give us a call. We will be happy to help you get your car up and running again.
Service for Locksmith
Maintenance
And
Protection
There are several ways that you can maintain your car locks to help protect them from damage and keep them working properly. One way is to keep them clean. This means keeping the lock free from dirt, dust, and other debris that can cause it to malfunction. You can clean them with a damp cloth or a special lock cleaner.
Another way to protect your car locks is to keep them lubricated. This means putting a small amount of lubricant, such as WD-40, on the lock every few months. This will help keep the moving parts of the lock lubricated and in good condition.

Finally, you can also use a lock protector to help keep the locks in good condition. A lock protector is a small piece of plastic or metal placed over the lock to protect it from damage. It can be especially helpful in preventing damage from key scratches. If you need car lock maintenance and protection, please don't hesitate to contact our automotive locksmith in Melbourne. We would be more than happy to help.
Other Services:

Residential Locksmith
If you are locked out of your home, our residential locksmiths can help you get back in. We can also rekey your locks, install new locks, and remove broken keys, more.
Commercial Locksmith
A commercial locksmith can provide a variety of services for your business. They can help you install new locks, repair or replace them, and provide security consultation for your business. It is important to have a commercial locksmith that you can trust to help keep your business safe and secure.
Cost of a Car Locksmith
When looking for a car locksmith in Melbourne service, it is important to consider the cost of the service. Different services may offer different rates, so it is important to compare and contrast the services offered by different auto locksmiths to find the best deal. It is also important to consider the quality of the service as well as the reliability of the car locksmith.
Car Models We service
Our locksmith may be called to work on various modern vehicle models. While some models may be more common than others, there is no one car that our locksmiths are limited to. Some of the more common car models that our locksmith may be called to work on include the following:
Ford

Chevrolet

Dodge

Jeep

Toyota

Nissan

Honda

BMW

Mercedes-Benz
The types of car keys we provide
We provide a range of car keys, including standard, remote, and transponder keys.
Our Most Recent Locksmithing Work In Melbourne, VIC
A customer called St Kilda Locksmith, after locking their keys in their car in Melbourne city. The locksmith arrived on-site within 30 minutes and was able to open the car without damaging the door or lock. The customer was very happy with the service and said that they would definitely use St Kilda Locksmith again in the future.
The locksmith who worked on this project was a certified master locksmith with over 20 years of experience. They were able to open the car using a variety of techniques, including a slim jim and a lockout kit. The customer was very impressed with the locksmith's skills and knowledge, and they felt confident that their car was safe in their hands.
The total cost of the project was $100, which included the locksmith's fee and the cost of any materials that were used. The customer was happy with the price and felt that it was a fair price for the services that were provided.
We provide fast and reliable service to all of our customers. We know that when you are locked out of your car, you need help as soon as possible. That is why we offer a 24-hour service so that we can help you when you need it the most.
At Locksmith Melbourne, we pride ourselves on being at the forefront of the latest technology. We are constantly researching and trialling new methods and products to ensure we can provide our clients with the best possible service. This includes using the latest key cutting technology and non-destructive methods to gain access to vehicles and properties.
We're a professional and reliable auto locksmith service dedicated to providing customers with quality locksmith services at affordable prices. For more information or to book a locksmith service, please call Locksmith Melbourne today.
We understand that car lockout emergencies can happen anytime, which is why our team of qualified Locksmiths technicians are available 24/7 to help you get back on the road.
There is no shady pricing.
Our pricing is straightforward, with no hidden costs or surprises. We provide a free quote upfront, so you know exactly what you're paying for.
We are the specialist auto locksmiths in Melbourne. Are you locked out of your car? We can help. Have you lost your car keys? Dealing with broken keys? We can help. Rely on us for car lockout; lost car keys; car key replacement car keys; ignition repairs; broken car key extraction. If you need help with your car locks, please don't hesitate to call us. 
Contact Us To Schedule An Appointment