Residential locksmith Melbourne
Residential Locksmith Melbourne
Residential Locksmith
Melbourne
With so much of your life being tied to the things you keep in your home, you must have good locks on your sliding doors and windows to protect them.
Choosing the right residential locksmith services ensures peace of mind while enjoying the security measures you need to sleep soundly at night.
At Locksmith St Kilda, we have everything you need to ensure your home remains secure and protected at all times, including key cutting and replacement, deadbolts, master key systems, home security doors, and much more.
Whether you need to update an existing lock or add new protection to your home, we can provide what you need to keep your family safe from threats. Contact us today to learn more about our services or schedule an appointment for lock installation. 
Welcome to Locksmith St Kilda
We're a team of experienced and qualified locksmiths who can help you with all your security needs. Whether you need a new lock installed or an existing one repaired, we can help. We're also experts in safes and security systems, so you can trust us to keep your property safe and secure.
We offer a comprehensive locksmith service, so whether you need us for an emergency or a scheduled appointment, we'll help. We're always available 24 hours a day, 7 days a week, so you can call us anytime, day or night
If you're concerned about the security of your home or business, we can provide a free security assessment. We'll come to your property and assess your security needs, then recommend the best products and services to meet those needs.
We can also install security systems and safes, so you can have peace of mind knowing your property is well protected.
For all your locksmith needs across Melbourne, call us today. We're here to help you keep your property safe and secure.
Residential Locksmith
Services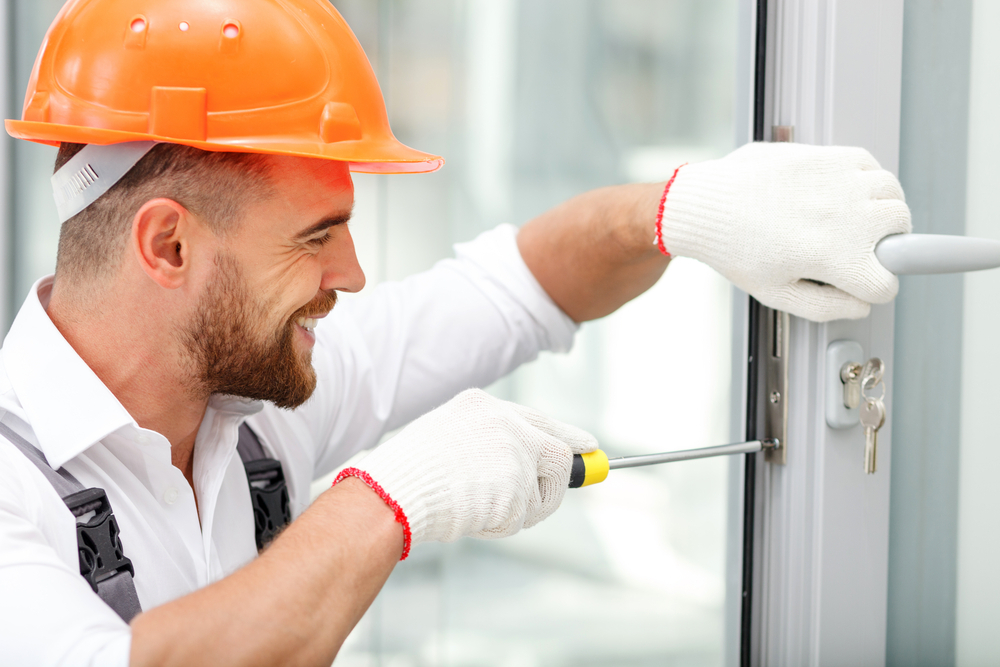 Our residential locksmith in Melbourne can help you with all your door locks needs, whether you're looking to change locks, install a new security system, or get some advice on keeping your home safe.
No matter what your needs are, our locksmiths are here to help. We're always up-to-date on the latest security products and technologies, so you can rest assured that you're getting the best possible service. We're also familiar with various types of locks, so we can help you find the right one for your home.
If you're not sure what type of lock you need, our locksmiths Melbourne can help you figure it out. We'll ask you a few questions about your home's security needs and recommend the best type of lock.
We can also help you choose the right security system for your home, whether you're looking for something basic or more sophisticated.
Once you've decided on the right lock and security system for your home, our locksmiths will install it. We'll ensure that it's installed and works properly, and we'll also test that it's working correctly before we leave.
If you have problems with your door locks or security system, our licensed and bonded locksmiths are always available to help. We'll come to your rescue and help you fix any issues that you're having. We're always just a phone call away, so don't hesitate to give us a call if you ever need our help.
24/7 Locksmith Services
You'll be glad to know that our residential locksmith services in Melbourne are available 24/7 to help you out. No matter what time of day or night, we'll be there to help you with whatever you need, whether getting into your car or home or changing the locks.
We know that emergencies happen when you least expect them, so we're always available to help. We're just a phone call away, and we'll be there to help you as soon as possible.
We're proud to offer reliable locksmith services to everyone in the area, and we're always available to help. So, if you ever need a locksmith, don't hesitate to call us. We'll be there to help you, no matter what time.
Frequently Asked Questions (FAQs)
Q.Is it better to have one key for all locks?
Having a single key for all of your front door and gate locks can be highly convenient. You'll never have to worry about losing or forgetting a key, and you'll always have quick and easy access to all of your locks.
On the other hand, some people prefer to have separate keys for each of their locks. It can help prevent accidental lockouts and give you a bit more peace of mind knowing that each lock has its own dedicated key.
Q. Can any door lock be rekeyed?
Yes, any door lock can be rekeyed. However, some roller door locks may be more challenging to rekey locks than others. For example, some door and window locks (deadlocks) may require special tools or knowledge to be rekeyed.
Q. What happens when you call a locksmith?
When you call a locksmith St Kilda, you can expect us to arrive within a reasonable timeframe to help you with your lock-related needs. We will assess the situation and give you a quote for their services. If you agree to the price, we will work on your locks.
In most cases, we will be able to get you into your home or business within minutes.
Q. Can you fix a broken lock?
If the lock is jammed, a locksmith can fix it relatively easily. However, if the damage is more severe, such as the lock being broken or the mechanism being damaged, it may be necessary to replace the lock entirely.
In any case, it's always best to call a Locksmith at St Kilda as soon as you notice any damage to your lock. We'll be able to assess the damage and advise you on the best course of action.
Q. How long does it take to install new locks?
It shouldn't take more than a few minutes to install a simple lock, such as a deadbolt. However, installing a more complex lock, such as a keyless entry system, could take a few business hours.
Q. Can you get keys made for padlocks?
Yes, we can. In fact, making keys for padlocks is one of the most common requests we get.
We provide fast and reliable service to all of our customers. We know that when you are locked out of your car, you need help as soon as possible. That is why we offer a 24-hour fast service so that we can help you when you need it the most.
At Locksmith Melbourne, we pride ourselves on being at the forefront of the latest technology. We are constantly researching and trialling new methods and products to ensure we can provide our clients with the best possible service. This includes using the latest key cutting technology and non-destructive methods to gain access to vehicles and properties.
We're a professional and reliable locksmith service dedicated to providing customers with quality locksmith services at affordable prices. For more information or to book a locksmith service, please call Locksmith Melbourne today.
We understand that car lockout emergencies can happen anytime, which is why our team of qualified technicians are available 24/7 to help you get back on the road.
There is no shady pricing.
Our pricing is straightforward, with no hidden costs or surprises. We provide a free quote upfront, so you know exactly what you're paying for.
We are the specialist auto locksmiths in Melbourne. Are you locked out of your car? We can help. Have you lost your car keys? Dealing with broken keys? We can help. Rely on us for car lockout; lost car keys; replacement car keys; ignition repairs; broken car key extraction. If you need help with your car locks, please don't hesitate to call us. 
Contact Us To Schedule An Appointment